If you watched the Security Tube's vide0 Creating Wireless Backdoors (Swse Addendum 2)  and also looking for answer to the Lab exercise where vivek wants to see if you can come up with wifi scanner ? then your search is over :p.
Coincidently  I was also working on a Wifi scanner Just before the video release, whose original source code I was able to find at Code Project created By Charles Putney
This Wifi Scanner is based on "netsh" command which is the same command used by vivek in his addendum 2 video. The source is in Microsoft Visual C#.
Screen Shot 1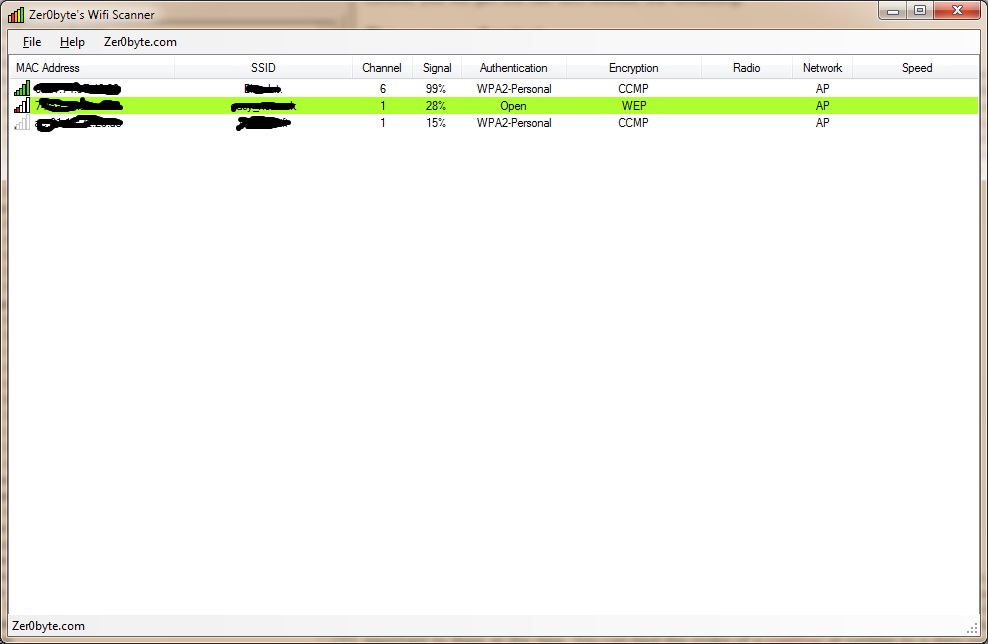 I have changed the code little bit from the original.
Change log
New Wifi Singal Bar Images
Better Indication of "WEP" AP's
Better Indication of "Open" Aps
Icon
Screen Shot 2 Task bar
Dependencies 
Requires .Net 4 ( Download Link ) ( 48 MB ) You can skip it if you already have it.
Visual C # Express Edition ( Download Link ) ( 138 MB ) Used for Source code
Download
---