A simple neat trick to find out someones GEO location by using its MAC address.
Backtrack > Exploitation Tools > Wireless Exploitation Tools >WLAN Exploitation >fern-wifi-cracker
Now open ToolBox .
Now open the geolocatory Tracker.
Select the Option Insert Mac Address and insert the Mac Address in the box .
Now , after inserting Mac Address , click on the Track Button .
EXAMPLE :
I am going to track the MAC Address and it spot the Mac Address in Noida,India.
See the below image for more details –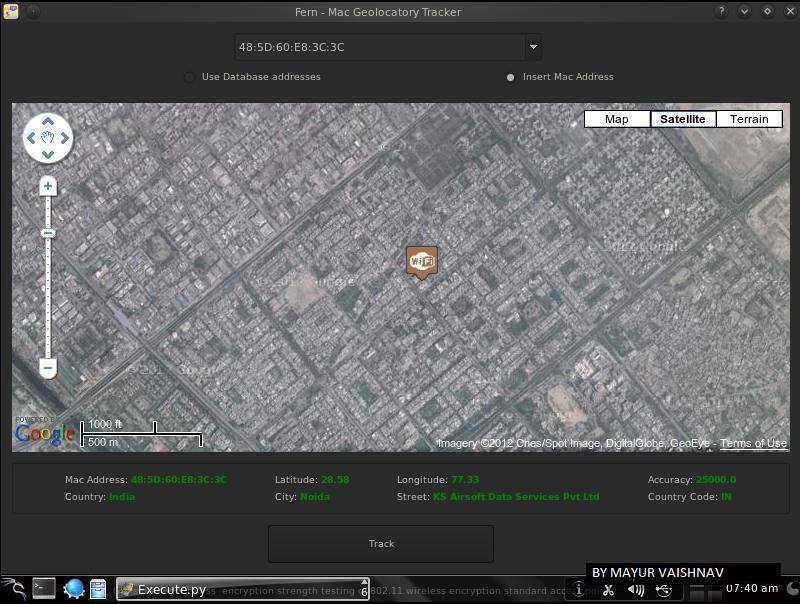 Note: This tutorial is only for Educational Purposes, I did not take any responsibility of any misuse, you will be responsible for any misuse that you do. Hacking email accounts is criminal activity and is punishable under cyber crime .,,,,